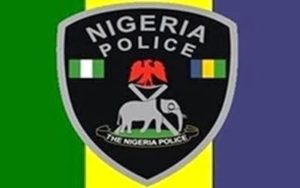 In a 'major sting operation' the Nigerian Police Force has dismissed nine officers for criminal missconduct.
The dismissal according to a statement on Tuesday was a 'major sting operation to checkmate corruption and professional misconduct within and outside the police' and that personnel of the Force who use their official capacities to carry out or get involved in any misconduct were singled out and dealt with according to the law to serve as deterrent to others.
Personnel of the Force who erred and compromised in discharging their duties and betraying the official oath of office were arrested, subjected to internal disciplinary measures and punished according to the gravity of their offences.
Some of the offences include aiding and abetting serious crimes, conspiracy with militants. disappearance of explosives.
The officers are:
i. EX. ASP Yuguda Abbah
ii.EX. Sgt Habila Sarki
iii.EX. Diphen Nimmyel
iv.EX. Sgt Yasan Danda
v. EX. Sgt Abbas Mailalle
vi.EX. Sgt Bwanason Tanko
vii.EX. Sgt Donan James
viii.EX. CPL Idris Salisu
ix. EX. CPL Zakari Kofi
The interrogation and confessions of the Ex-Policemen also led to the arrest of principal suspects and recovery of many arms and ammunition:
SUSPECTS:
i. Mayo Chadi Aliyu 'M'
ii. Atiku Ibrahim
iii. Ali Mohammed
iv. Abdulrahman Umar
v. Umar Daudu
vi. Ibrahim Umar
vii. Ibrahim Mallam
viii. Adamu Lolo
ix. Suleiman Buba
x. Ahmed Adamu
xi. Gidado Garba
xii. Sani Dan Alhaji
xiii. Inusa Mohammed
xiv. Mohammed Wari
xv. Mohammed Rabiu
xvi. Hammadu Abdullahi
xvii. Umar Adamu
xviii. Idi Juye
xix. Yusuf Abdullahi
EXHIBITS RECOVERED:
i. Fourteen (14) AK 47 rifles with numbers intact
ii. Three (3) other AK 47 rifles with numbers etched out.
iii. One (1) Pump Action
iv. One (1) locally made pistol
v. Forty-two (42) empty magazines
vi. Three hundred and sixty three (363) rounds of AK 47 live ammunition
vii. Seventy one (71) K2 live ammunition
viii. Twenty five (25) live cartridges.