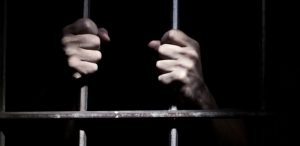 Obinna Iziejen, a 58-year-old paedophile has been sentenced by an Ikeja Sexual Offences and Domestic Violence Court on Wednesday to 60 years imprisonment with hard labour for defiling a 12-year-old pupil.
Iziejen was convicted of the offence of defilement on Feb. 15.
The sentence is the first judgment of the Sexual Offences Court inaugurated by Gov. Akinwunmi Ambode of Lagos State on Feb. 1.
Justice Sybil Nwaka, in her judgment, said that the sentence would serve as a deterrent to sexual predators in the state.
She said: "I cannot agree more with the prosecuting counsel that incidences of rape have taken a new astronomical dimension in our society.
"The rate at which men in our society are prowling around, looking for young underage children to defile, is alarming.
"Children, especially the girl child, are no longer safe in the custody of uncles, brothers even fathers; this is sad.
"Our children, especially the girl child, should be encouraged to cry out and report any sexual assault against them, as this is the only way to correct this dire situation.
"We desire to make the city of Lagos and its environs safe for our children.